What is the Fan-Principle?
The Fan Principle is a holistic management control system that helps companies analyze and optimize their internal and external relationships and thereby increase their economic success.
With the Fan Principle, we increase the success of companies and organizations by aligning relationship management on the basis of fan relationships: identification and perceived uniqueness.
With the FanPrinciple, we measure, evaluate and optimize the quality of relationships with your most important target groups: customers, employees, journalists, investors, political decision-makers and others. In the case of associations and clubs, we consider the relationship with their members rather than the customer relationship.
With the Fan Principle, we provide you with clarity about the satisfaction and emotional loyalty of your target groups and help you to focus on your strengths, use your resources optimally and manage your organization successfully.
The Fan Principle opens the eye for an urgently needed paradigm shift in relationship management. The core idea: no longer try to have your customers be more and more satisfied with more and more performance and more and more outlay. Instead, reflect on your strengths – less is everything!
The Fan Principle thus stands for more profit with less outlay.
Our insight from over 20 years of research and consulting: Satisfaction is not sufficient as the only parameter and control variable for relationship quality. Because even highly satisfied customers behave increasingly disloyal. A further parameter is necessary to correctly evaluate the quality of corporate relationships.
In the search for this parameter, we found what we were looking for in the social science fan-research. After all, fans have a higher value, an emotional bond to their "star". The classic relationships of satisfaction through performance are no longer valid.
We know from research: The automatism that turns fans into fans is an intuitive fit between the fan and the star's offerings. This fit ensures identification. Subsequently, identification is the central motor for every fan relationship. But that is not all!
The fan is after repetition. He wants to experience again and again what once made him a fan.
It is therefore a matter of making identification something that can be experienced again and again and thus creating perceived uniqueness.
The prerequisites for emotional bonding are summarized in the Fan-Indicator and applied to the relationship between companies and their customers:
Identification
Perceived fit between customers' needs and the company's offer
Perceived uniqueness
The company is the most attractive provider in this area in the subjective perception of the customer
In this way, emotional bonding in relationships can be made measurable in a simple and practicable way: If a customer feels a high degree of identification and his provider is unique from his point of view, he is emotionally bound. With the Fan-Indicator we have discovered a new currency for the quality of relationships.
In the fan-portfolio, we segment the target groups according to their emotional attachment and performance satisfaction. In this way, we identify a total of five types that have different values for satisfaction and emotional attachment: Fans, sympathizers, mercenaries, emotional captives and opponents.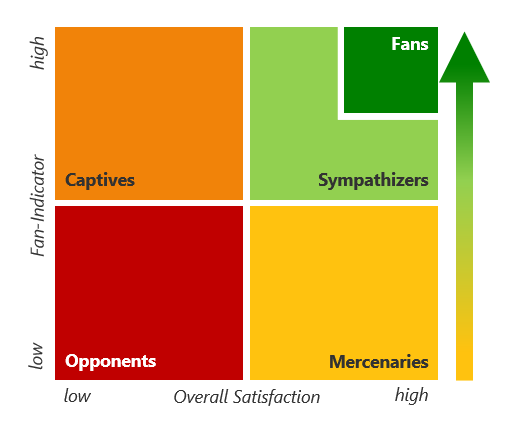 Fan: Highly satisfied, above average emotional attachment. Loyal companion and ambassador.
Sympathizer: Similarly satisfied and bound as the fan, but less committed.
Mercenary: Satisfied, but without commitment. Performance-related (strongly oriented towards price).
Emotional Captive: Dissatisfied, but bound. Disappointed, e.g. because information is missing or the performance promise is no longer fulfilled.
Opponent: Dissatisfied but without commitment. Attention!: Tendency to express their displeasure and speak badly about the company.
The benefit of the Fan Principle: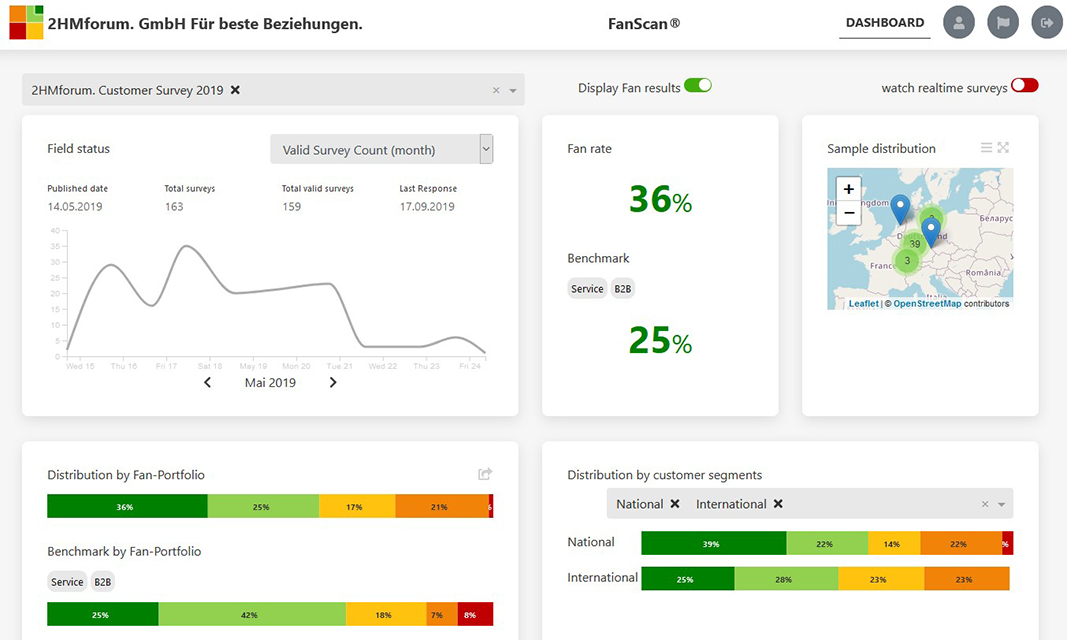 FanScan® is our unparalleled digital tool for measuring emotional customer relationships.
Use the FanScan® and find out!
An online tool for every company.
Start now
2HMforum. For best Relations. We have…
customer centricity experts
colleagues in the 2HMforum. group
customers helped worldwide
Why fans are so valuable!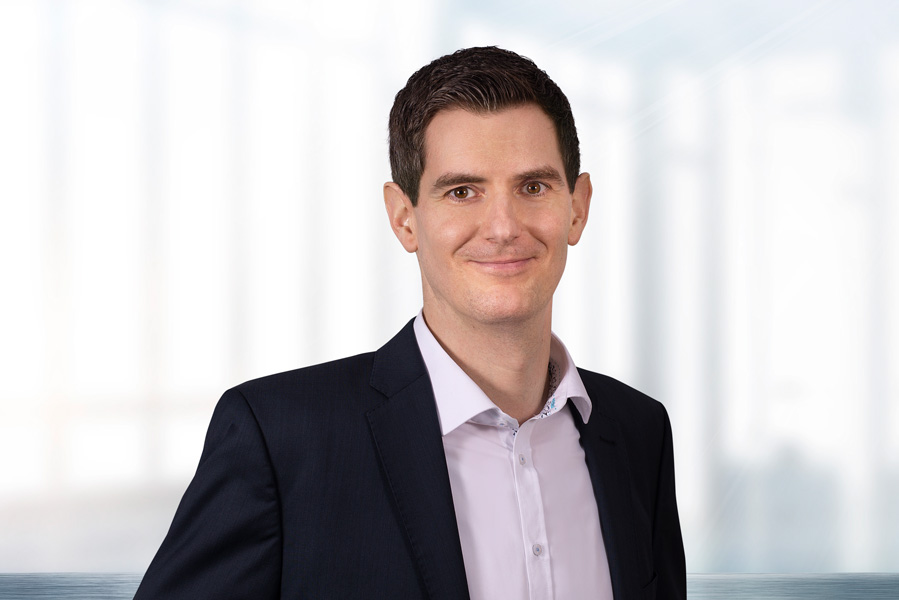 Jonas Lang
Member of the Executive Board, Head of Sales